My body; an elastic, fantastic, fantasist, takes the long way round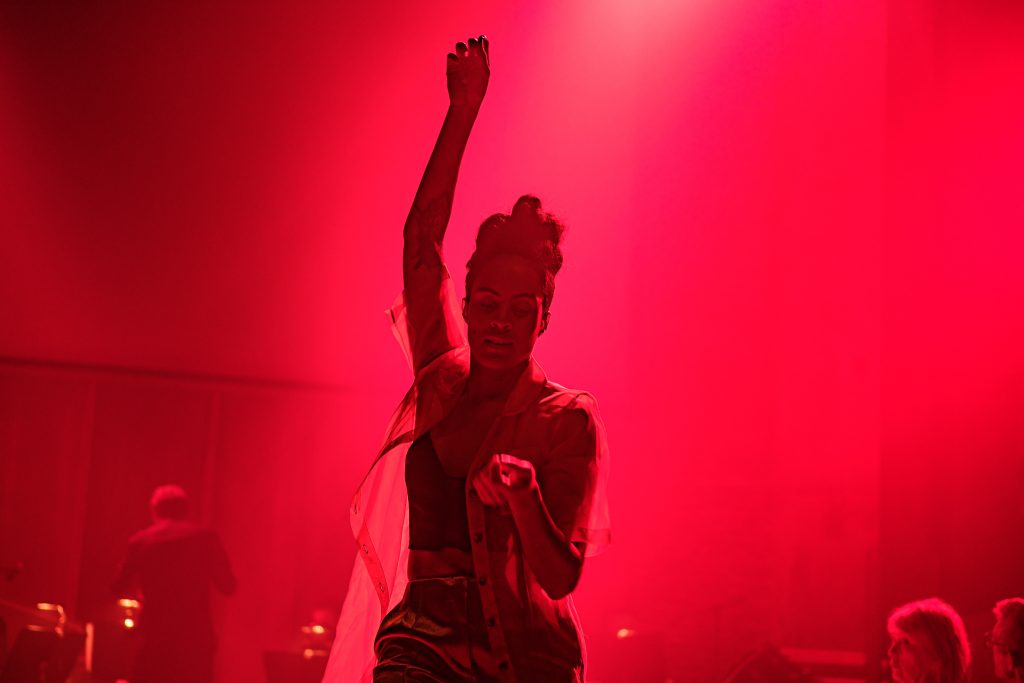 Alexandrina Hemsley (UK) is a dance artist and writer. Her practice is shaped by and insists on embodied enquiries into a multiplicity of voices expressing felt and embodied politics.
She works across the morphing disciplines of live art, dance, dance for camera, theatre, mentoring, creative and critical writing. She is interested in liminal spaces, connectivity, fracturing, displacement and emotionality. She is continually attempting to conjure intersecting, gentle noise amidst oppressive silencing. It is a life long project. 
Her collaborations include Project O with Jamila Johnson-Small (2011 onwards, Sadlers Wells New Wave Associates) and Seke Chimutengwende (2016 onwards) on Black Holes. Between 2012-2018, she collaborated with Rosie Heafford and Helena Webb on Dad Dancing.
Her work has been commissioned by and presented at Sadler's Wells, Battersea Arts Centre, Southbank Centre, Cambridge Junction, MDI, South East Dance, Chisenhale Dance Space and The Yard Theatre amongst others. Her critical writing has been published by Sick of The Fringe,  an introduction into Selina Thompson's Salt (Faber & Faber), SPILL Festival and new publication exploring queering the future, Hereafter (Unbound). Other publishing includes The Silver Bandage (Bookworks) and LADA's Live Art Almanac Vol. 5.
Alexandrina is an Associate Artist at Cambridge Junction